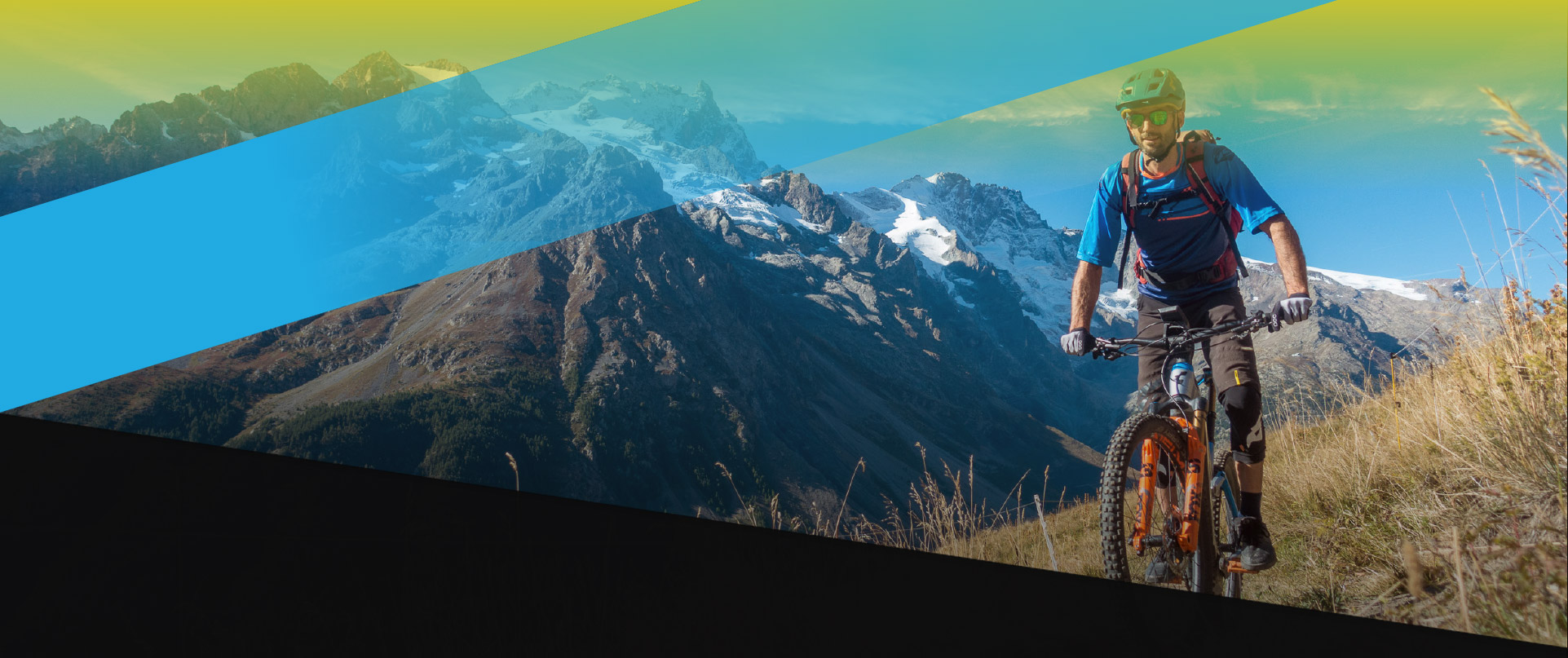 Stays designed by guides
From 2 to 6 days, in star or roaming, as long as your legs will hold out!
Classified by level and type of practice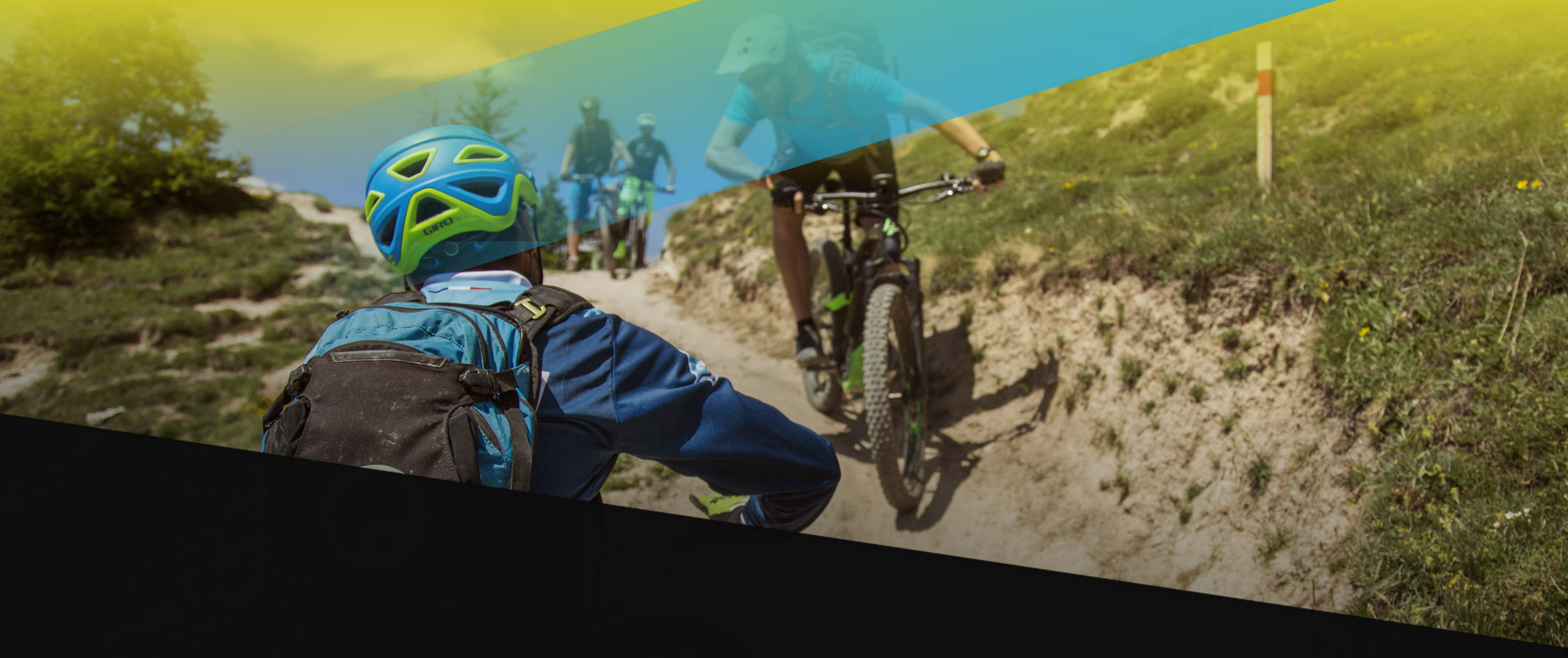 Courses and private lessons
With the MCF mountain bike school in Queyras
For beginners and experts alike who want to make rapid progress!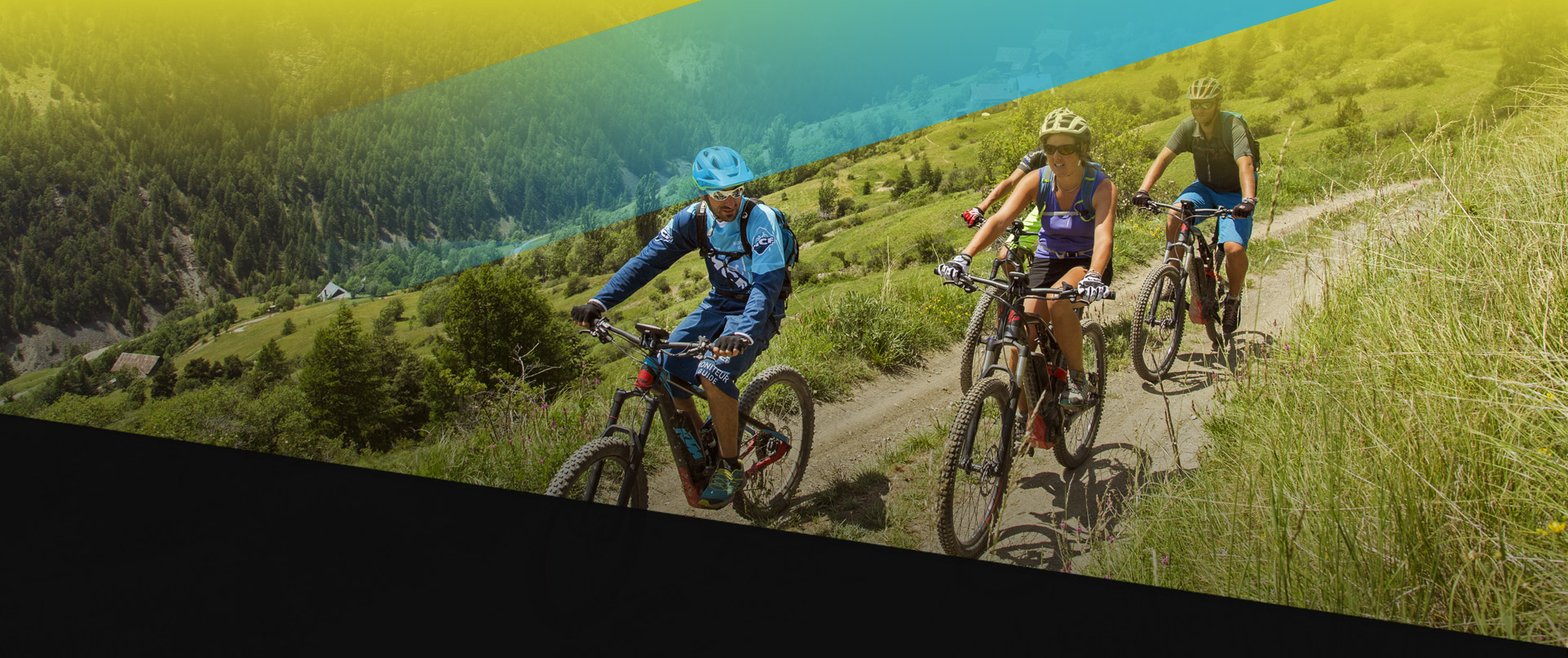 Original bike trips
For half a day or a full day to make the most of it!
Everything by bike or by combining several activities ...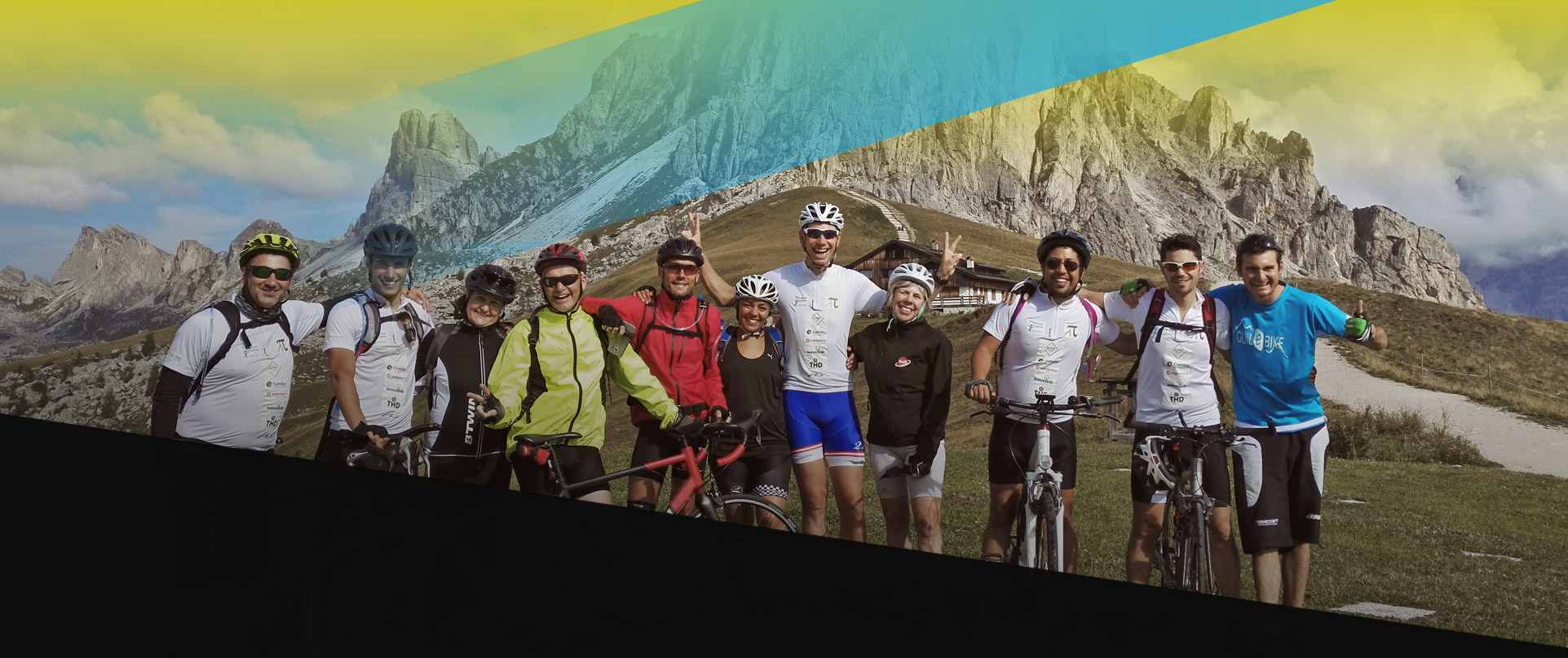 Large-scale projects!
By the day or over several days for those who think big!
For companies that want to meet and experience intense moments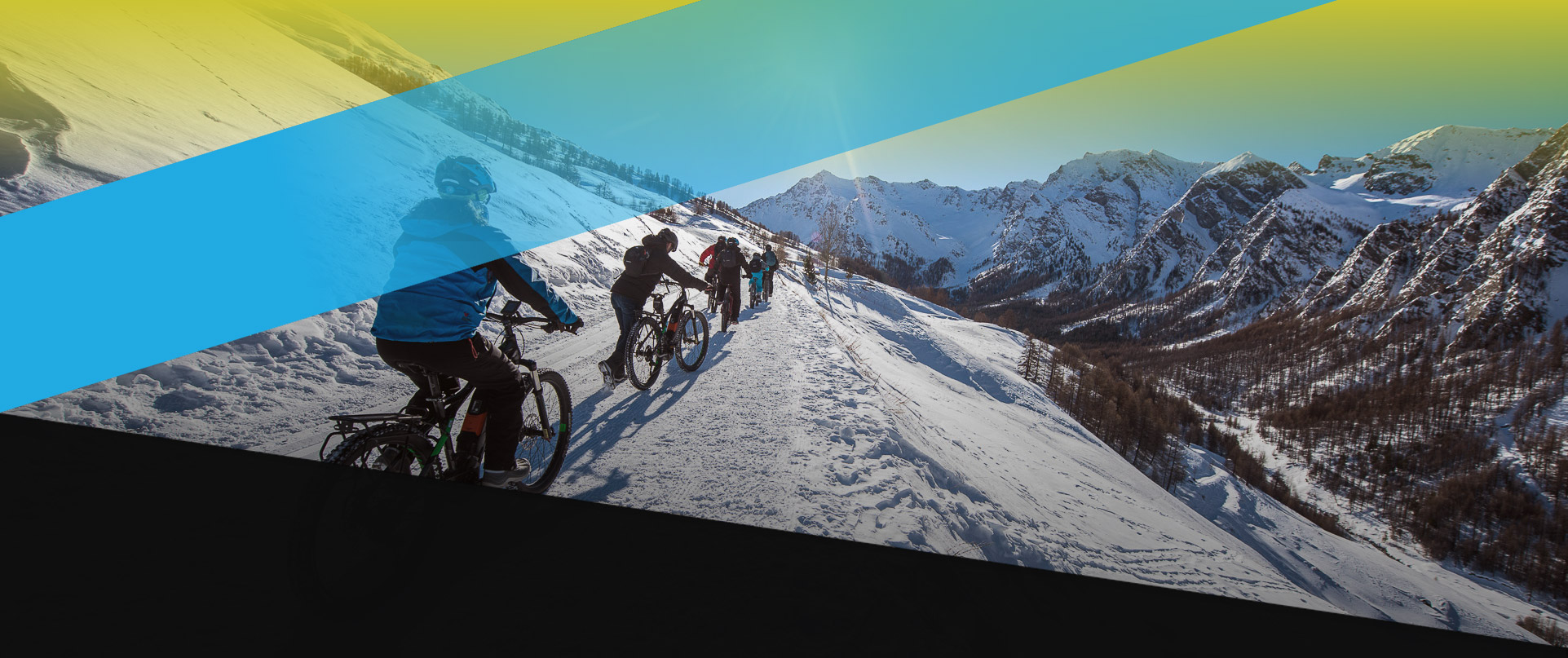 FAT-BIKE outings in winter
An original activity to discover the mountain in a different way
Half day or full day in each of the Queyras valleys
>>

mountain biking trips & guided tours
Pioneers in the field of mountain biking in the Guillestrois Queyras, Ecole VTT MCF du Queyras, GUIL-EBIKE is a group of independent guides who will find the best mountain bike and mountain bike combinations in each sector.
Our offer is voluntarily oriented towards electric mountain bikes, because we consider this to be a practice in its own right
However, all our services are available in classic mountain bikes, so don't hesitate to contact us!
In order to limit the differences in level and expectations during our outings and stays, we have chosen not to force the filling. We pay particular attention to checking your expectations and level before enrolling
The routes are also finely tuned to each type of practice
Out of respect for our clients, we only offer services that are mastered by the guides who lead you. This is our trademark.
On remote and one-off destinations, you will be supervised by local guides with whom we enjoy working, who have mastered their subject and with whom we share the same values
Small numbers, well-practised tours, comfortable and efficient bikes, technical advice, comfortable accommodation, special attention to food, secure storage, spacious trucks, approved trailers, professional drivers, mobile workshop & spare parts, mule bike if necessary, good addresses, large network of service providers...

>>>

ALPES DE HAUTE PROVENCE
our organisation in detail
Registrations
Levels
Guidance
Workforce
Hosting
Logistics
Routes
Registrations
Concerned about the quality of our services, we attach great importance before registration to understanding your technical and physical level, but also your approach to cycling and your motivation
The person who created the course will contact you to validate or not your registration, in order to constitute the most homogeneous groups possible and to ensure you a quality stay
Lucie, who knows more and more about the details of each route, then takes over the follow-up of your registration file and the organisation of your trip
Levels
Guidance
Workforce
Hosting
Logistics
Routes
Do you have a date problem? Are you a group? You haven't found what you're looking for?
Tell us about your project and let's think together about your next adventure!
Whether you've always wanted to ride around Serre-Ponçon on a mountain bike, to discover the thrill of going downhill, to marvel at the views with a minimum of effort or to improve your technical level, Guil E-bike has designed courses to meet your expectations. Specialists in the Alps, we take you from the Queyras to the sea via the Italian Piedmont, from the Verdon to the Vercors along the best trails, focusing on discovery, downhill, technique or mythical names depending on the trip. The electric mountain bike makes mountain biking accessible to all and increases the number of possible routes, for beginners and experts alike.
The most beautiful sceneries of the Alps for your mountain bike trip
To offer you a maximum of sensations or to make you discover the most beautiful panoramas of the Alps, our guides will take you through the middle mountains and alpine pastures, from the bottom of the valley to the summits, by gentle slopes or a memorable descent. Queyras-Guillestrois, Valle Maïra in the Italian PiedmontLiguria, Clarée, but also Diois, Verdon, and of course around our base camp, le Briançonnais, les Ecrins, la Clarée : our mountain bike courses These courses allow you to discover a region and its terrain as well as to improve your enduro or all mountain technique. Some courses are particularly oriented towards bike schools to improve your level while others are more oriented towards discovery, with the electric bike as a means to admire the mountain and have fun on its trails and tracks rigorously selected by an experienced team!
Mountain bike courses for all levels
Bring your own bike or rent one from Guil E-bike
A good mountain bike is essential to enjoy your trip on our ATV tours in the Alps. Do you already ride a mountain bike and love your carefully chosen bike? Take it with you on the trip! During the tour, you will find the necessary equipment for its maintenance and cleaning in the accommodation.
You don't have a Enduro mountain bike or all mountain and want the best to be efficient during the course? Guil E-bike offers you mountain bikes for hire on site. Carefully checked and rigorously selected, our mountain bikes have all the mechanics necessary to ride on mountain trails, so that you feel at ease throughout your stay.